Tennessee Valley Interstellar Workshop
Announces the
2017 Scholarship Program
"HERE MEN FROM THE PLANET EARTH
FIRST SET FOOT  THE MOON
JULY 1969, A.D.
WE CAME IN PEACE FOR ALL MANKIND"
The words on a plaque left on the Moon by Buzz Aldrin and Neil Armstrong.
UNDERGRADUATE APPLICATION                                       GRADUATE APPLICATION
The Tennessee Valley Interstellar Workshop is a non-profit organization that was created to foster and assist the study, research, and experimentation that can enable human interstellar travel as well as benefit life on Earth. We want to engage and inspire the curiosity in all of us, and making thinking of interstellar travel, and its various disciplines, a common every day subject.
To that goal, and with the generous sponsorship of Digital Oil Solutions and Baen Books, we have created a scholarship program that will provide three scholarships for undergraduate and graduate students. These scholarships are merit based, requiring an essay with the application.
There will be two undergraduate scholarships.
There will be one graduate scholarship.
"Imagination will often carry us to worlds that never were, but without it we go nowhere."
Carl Sagan
We hope you will consider applying for one of these scholarships and join us as we help make it possible for a future generation to go to the stars!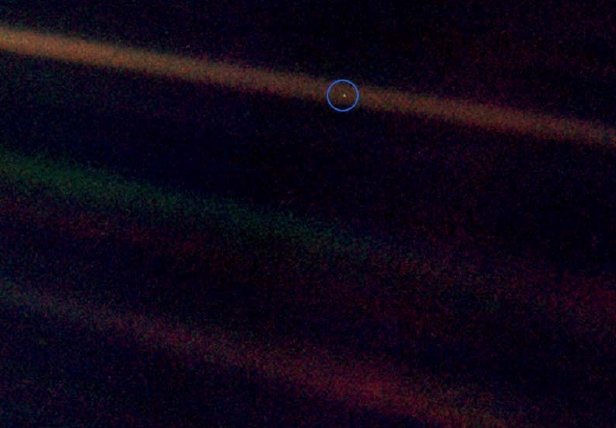 Pale Blue Dot image of Earth, taken by the Voyager 1 spacecraft, 6 billion kilometers away in 1990
"It has been said that astronomy is a humbling and character-building experience. There is perhaps no better demonstration of the folly of human conceits than this distant image of our tiny world. To me, it underscores our responsibility to deal more kindly with one another, and to preserve and cherish the pale blue dot, the only home we've ever known."
― Carl Sagan, Pale Blue Dot: A Vision of the Human Future in Space